A lil late in posting these but here's a few photos of Christmas cards and presents Purplebear received this Christmas 2011. Below is an adorable lavender bear from my friends Bracken, Gem, Lizzy, Sky, Sonia and Spencer from the United Kingdom. The white bear's modeling a really cute shirt my friends Blund and Haeschen from Germany made for me. The front has a purple bear with his paws stretched out as far as can be saying "I love you this much."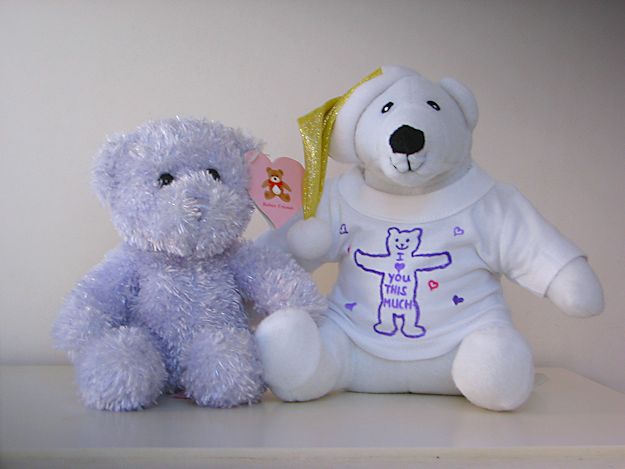 The back of the shirt has Purplebear written in purple letters and on the sleeve you can see their initials HB. Also got some other really cute gifts but since they were smaller in size didn't think you'd be able to see them very well in the photo. Got some yummy candy from my friends Olli, Renee and Winnie in Sweden too but umm they disappeared pretty quickly.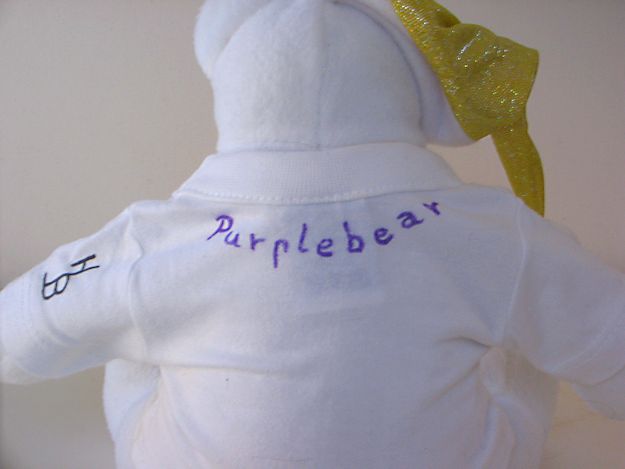 Got Christmas cards from Judith and Kolo from the Isle of Wight and Zackary Rabbit from Canada sent a card along with beautiful origami flowers he made.

Below are cards from Kim in the US, Linda, Ted Bear Wight and The Bear With No Name from the Isle of Wight, Bracken, Gem, Lizzy, Sky, Sonia and Spencer in the UK, Olli, Renee and Winnie from Sweden, Winston von Bark and the rest of the von Bark clan in the UK. Am sorry, the card from Ted Bear Wight was a photo on a card he had made and it didn't seem to photograph very well so it's a bit blurry looking. Wanted to thank all of my friends for the great cards and gifts. Love all of them. Feel very blessed to have all of you in my life. Hope Santa was good to all of you.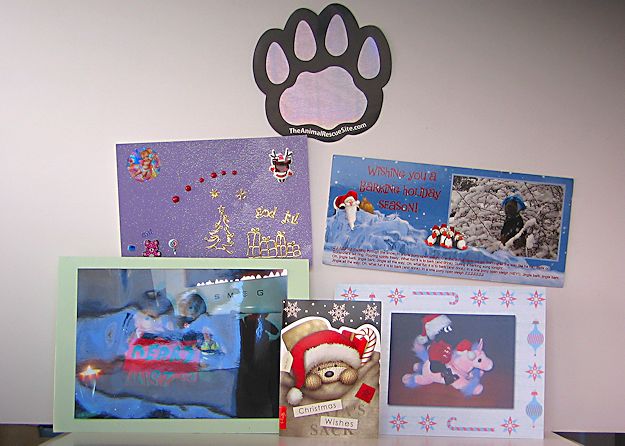 My niece along with my great nephews and niece made me a set of coasters. As you can see they're in all shades of purple and have an adorable purple bear in the middle made by my lil very artistic niece.