I'd like to wish all of my teddy bear friends, other fluffy friends and human friends a very Merry Christmas! Hope Santa brought you all kinds of goodies and you've been able to enjoy this holiday time with family and friends. Thought I'd share with you a few photos of my Christmas tree decorated with bears and some of my other Christmas decorations.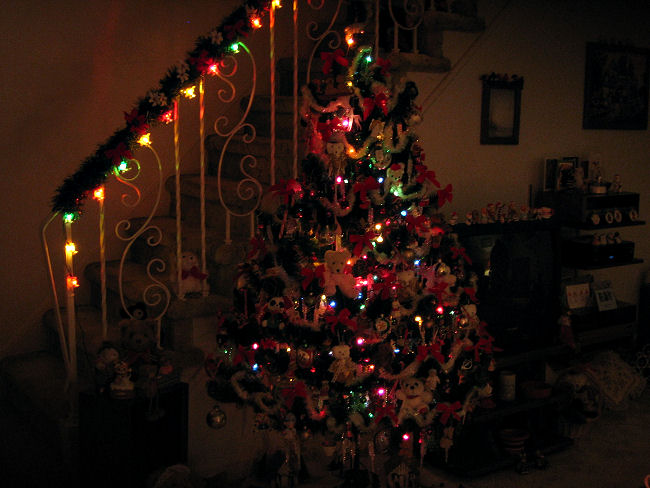 You can't see them very well but going up the stairs are the M&M guy lights. If you're a bear in my house, you get decorated for Christmas. Those you see on the steps have red velvet bows on them. Others throughout the house are wearing those same bows and a few have red felt hats with little cotton balls on the end I made for them. I've decorated the Christmas tree with quite a few of the smaller bears. There's quite a few teddy bear ornaments people have made as presents for me or bought and given to me, too.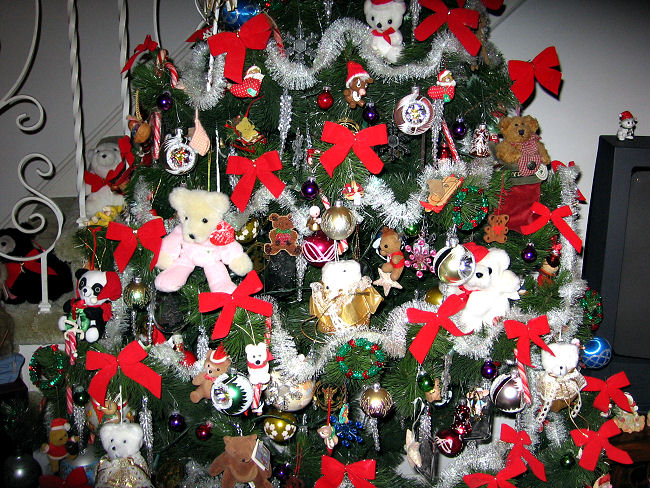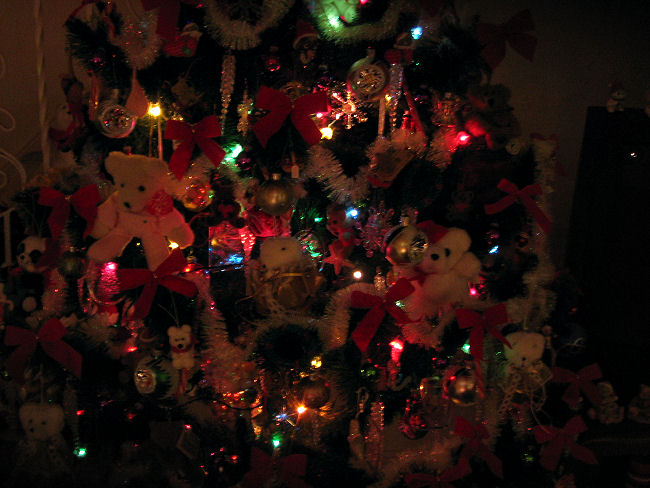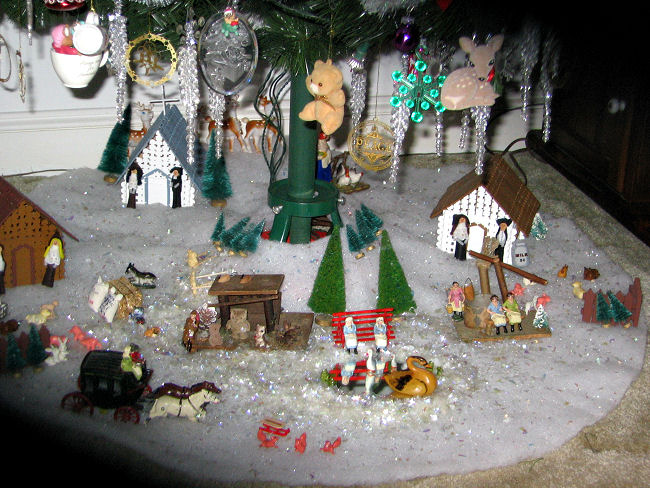 I couldn't afford to buy a Christmas village so one year I decided to make my own. The farm houses and church are made with craft sticks and then I painted them. Town's people are clothespins with felt and material for their clothes. Hair is just yarn. Also included are a few pieces of a village my Nanna had. When I was little we called the people the "Sittin around doin nothin people." You can't really see them too well but I have two lil Teddy Graham Bears that are skiing (for my friends outside of the US, these are lil cookies made by Nabisco in the shape of bears. I just glued pieces of toothpicks for their skis and ski poles. If you'd like to see a photo of my plush Teddy Graham bears they're included in a teddy bear photo gallery of some of my bears on my web site.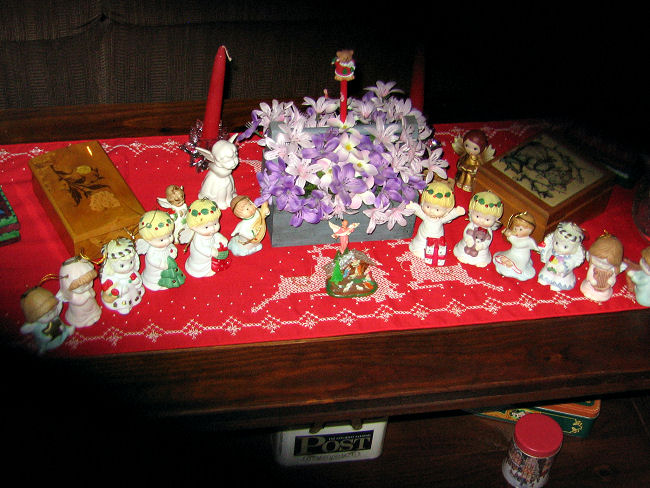 Above is my lil collection of angel ornaments. My Mom bought a few for herself one year and gave me a few. When she passed away I adopted her angels. Ok, I don't want to hear any giggling. Below are "The Pinecone People and Reindeer" My Mom had seen them in a magazine and enlisted me to make them with her. They also got adopted. You can tell which are mine since they're the cutest. Ok, cute might be a bit of a stretch but they kinda grow on you.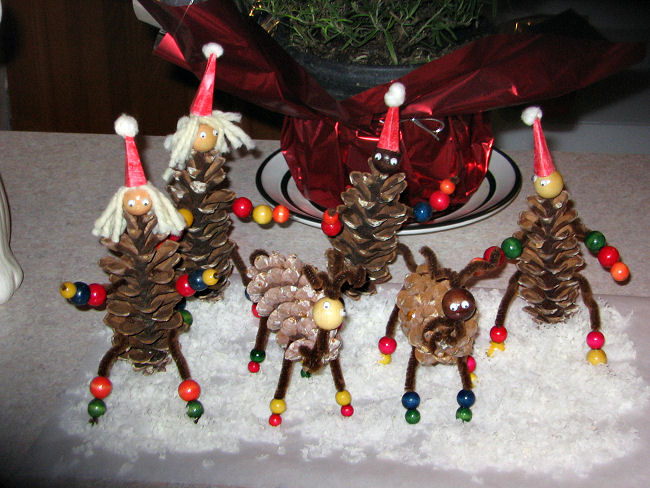 I'd like to wish all of you a very Happy New Year! Hope it's filled with good health, happiness, love, prosperity and all the other good things in life.
Purplebear